Batch EML to NSF Converter!
If you are thinking about migration of emails from Outlook Express to Lotus Notes platform, then switch to an amazing application called EML to NSF Converter which can perform conversion on EML files in order to convert these data into an NSF file format. This software also converts the embedded attachments of EML file into an NSF data file format without impacting the HTML structure of the emails. Simple GUI and user friendly instructions are primary reason of its popularity.
This software is completely compatible with all the versions of Windows OS, including Win8 and converts EML data files into lotus notes NSF file format. Also, the exported file which has converted by using this software can be accessed Lotus Notes 9.0 or below editions.
EML to NSF Converter – A Short Glance
We have already discussed in the above section about the features of the application which are looking a bit clumsy. So, look at the some prime features of EML to NSF converter which elaborate the capability of the application:
Convert EML files into NSF file format
Email attachments can also be migrated into NSF file
Maintain HTML formatting of EML file to NSF
Can convert any size of EML files without impacting on data (emails)
IBM Lotus Notes 9.0 should be already installed on your machine to access migrated data
Demonstrate the entire conversion and its results on the screen
Convert OE, Windows Mail and Windows Live EML files quickly
Glitches free and can run in Windows 8 environment
Begin Conversion – Steps to Run EML to NSF Converter
Step1.) Open the software and click on "Open" button.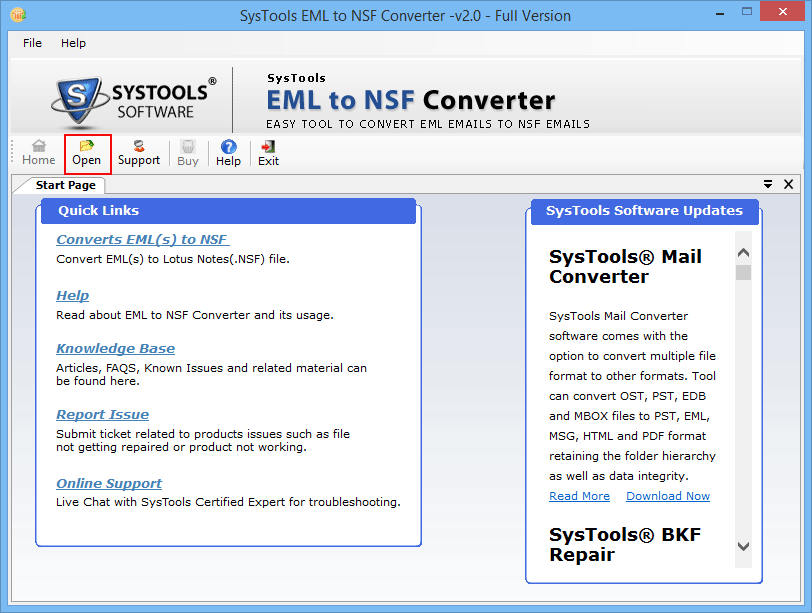 Step2.) Browse EML file using "Browse" option.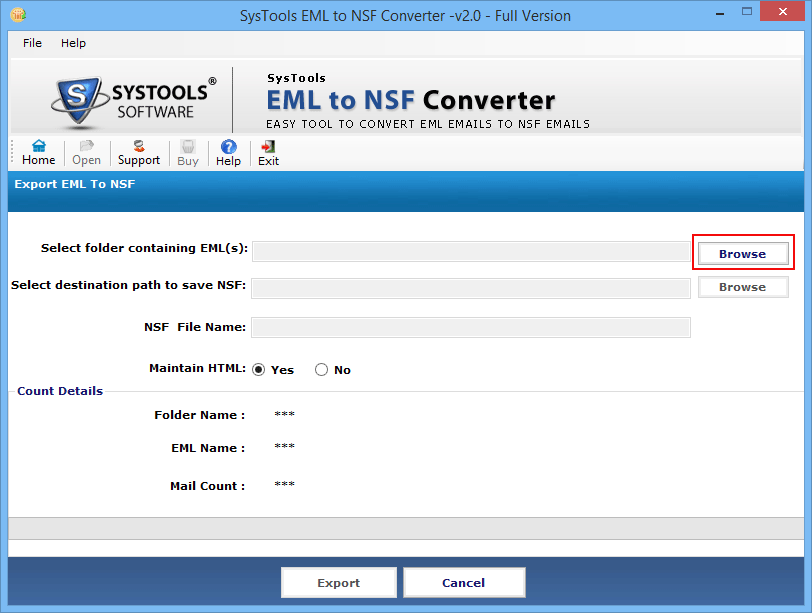 Step3.) Assign a location to save the converted EML file.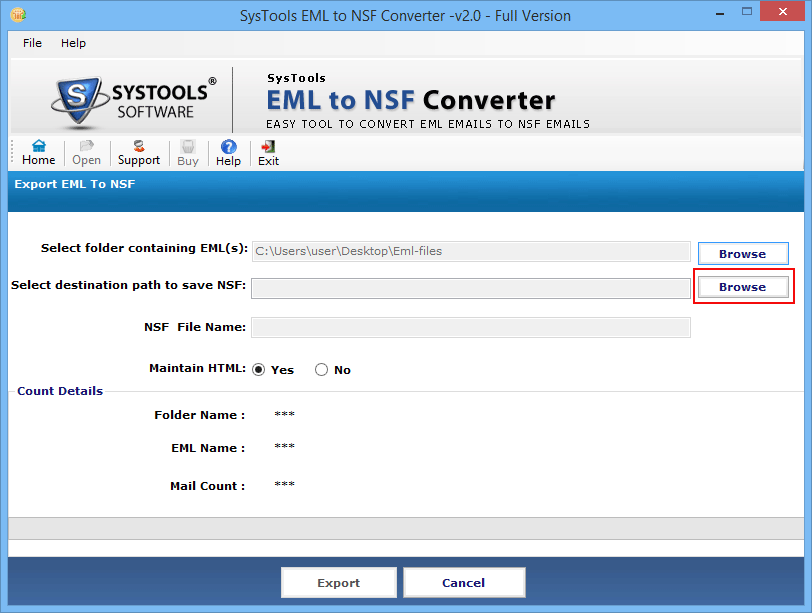 Step4.) Type a desired name for the NSF data file which you will get after the conversion.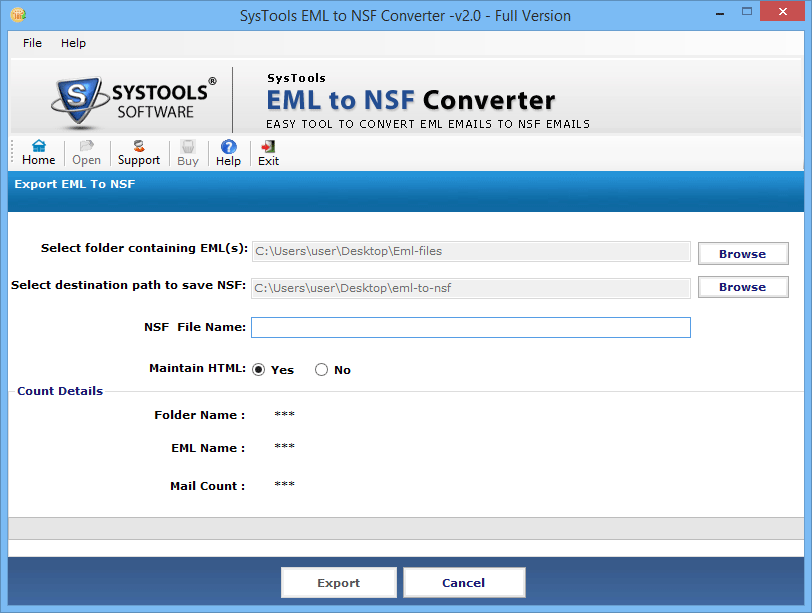 Step5.) Click on "Yes" radio button in order to maintain the HTML formatting of EML in NSF file also.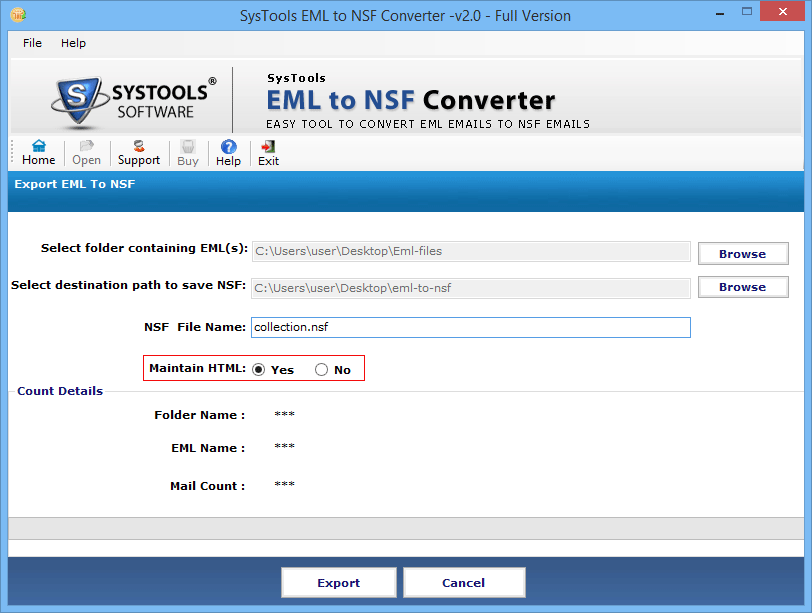 Step6.) Make a click on "Export" button to initiate conversion EML data into NSF file.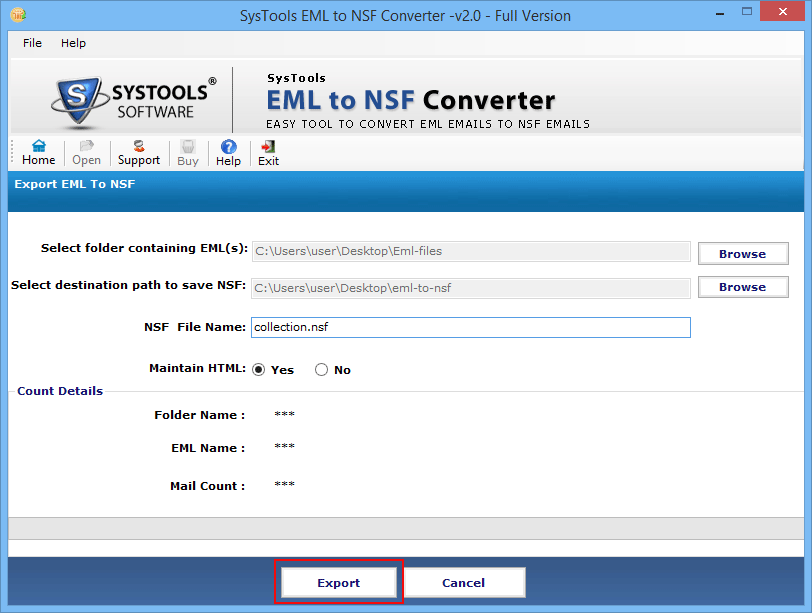 Step7.) After completing conversion, software will prompt a successful message on the screen. Approve it by clicking on "Ok" button and move one step ahead.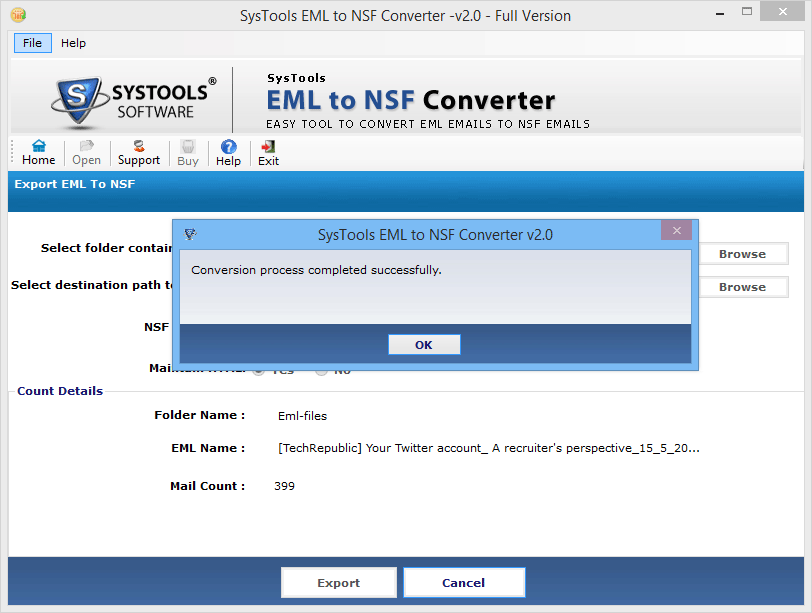 Step8.) Take a preview on the entire conversion via count details section.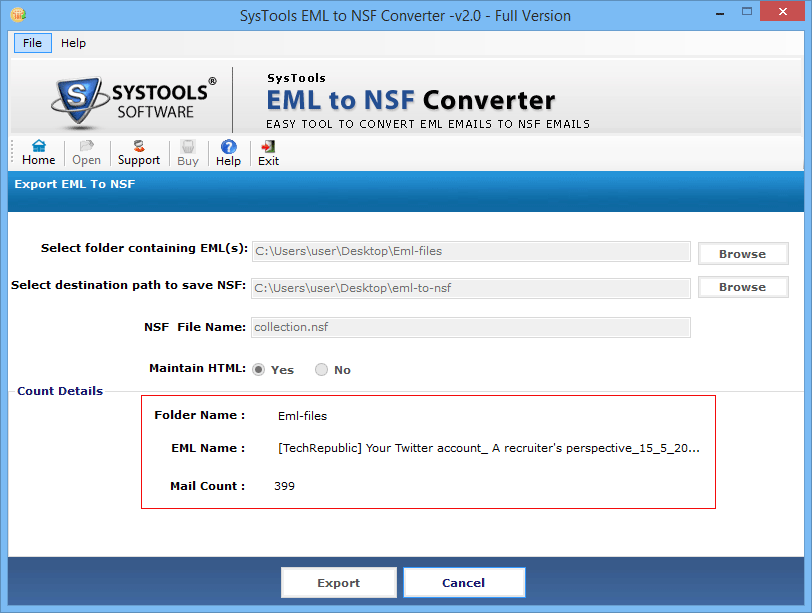 Note: Popular email client which used EML file format to store their database (email): Entourage, Thunderbird, Windows Live Mail, Opera Mail, PocoMail, MailCopa, etc.
EML to NSF Converter (Demo Version) – Did You Try it Once?
Free demo version of EML to Lotus Notes converter allows you to perform conversion on the EML data file, but does not give authentication to export these data files into an NSF file format. In addition, demo version of the software is also not programmed to perform batch conversion of EML files. Upgrade or pay for license version of EML to NSF Converter which cracked the limitations of free versions and gives privilege to users to save the converted EML file into an NSF file format.