Step by Step Procedure to Merge Outlook PST Files with PST Merge Tool
Step 1
Download and Run Software
First download the setup of PST Merge Software and once you will download it, then follow the given path to initiate the PST Merge program on the Windows machine:
Start >> All Programs >> PST Merge Software
Note: If you are working in the Windows 7, 8, 8.1 environment, then simply search the term "PST Merge" in the windows search box to initiate the tool.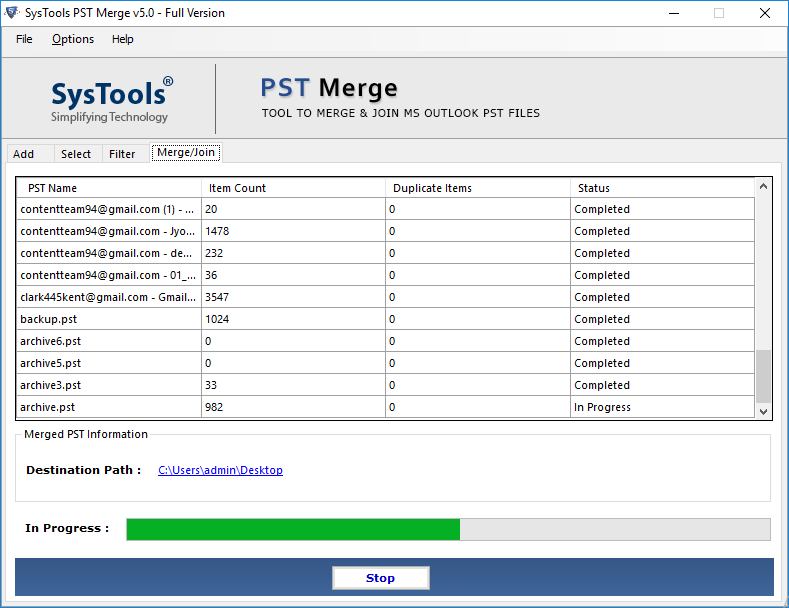 ---
Step 2
Select Outlook PST files to Merge
Choose the PST files and insert them to combine their data using "ADD File" and "ADD FOLDER" button.
ADD File: To merge multiple Outlook Data Files.
ADD Folder: To add multiple Outlook Data Folder(which contains multiple PST files)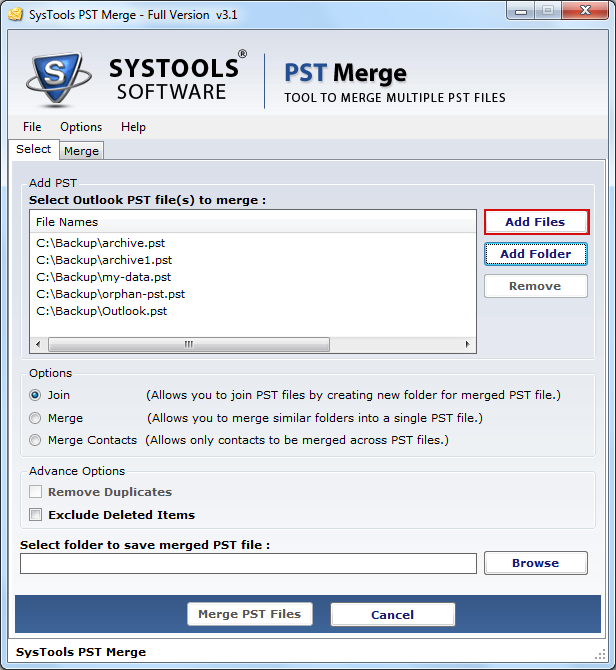 ---
Step 3
Select Option to Combine PST Data
After inserting the PST files and using the modes to insert data files, this utility also offers three different approaches to combine data of these files:
Join: Gives authentication to join PST files, but this option creates separate personal folders for each of PST file within the newly merged file.
Merge: Works similarly like "Join" function, but provides a unique merged Outlook PST file which includes a unique personal folder for the entire database.
Merge Contacts: It allows to synchronize contacts of the different Outlook Data files into a single PST file.
Note: If you are going to merge contacts from several Outlook PST files by choosing the "Merge Contacts" option, then this tool combines the contacts as well as it also creates a CSV file of duplicate contacts.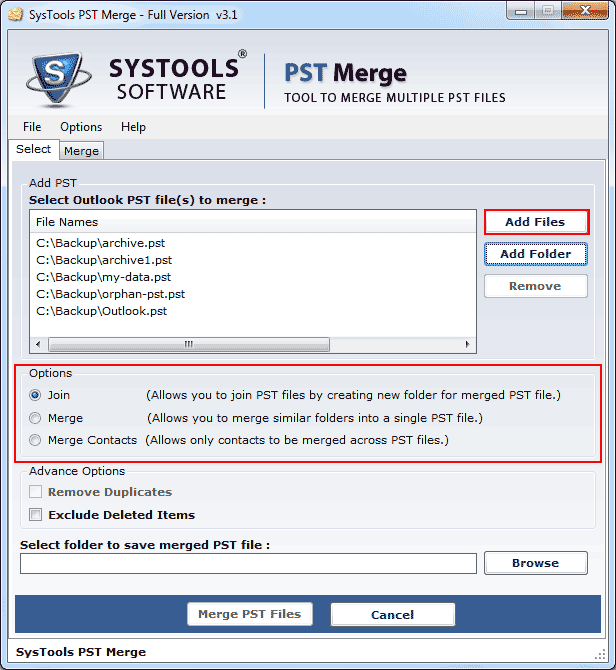 ---
Step 4
Advanced Option
Use "Advance Option" to deal effectively with data:
Remove Duplicates: Allows you to remove duplicates during merging PST file process
Remove Duplicates: Works on the replicated items of Outlook PST files and remove it before performing the final execution on them.
Exclude Deleted Items: Extract the deleted items from the database and combine the rest of the PST Data files.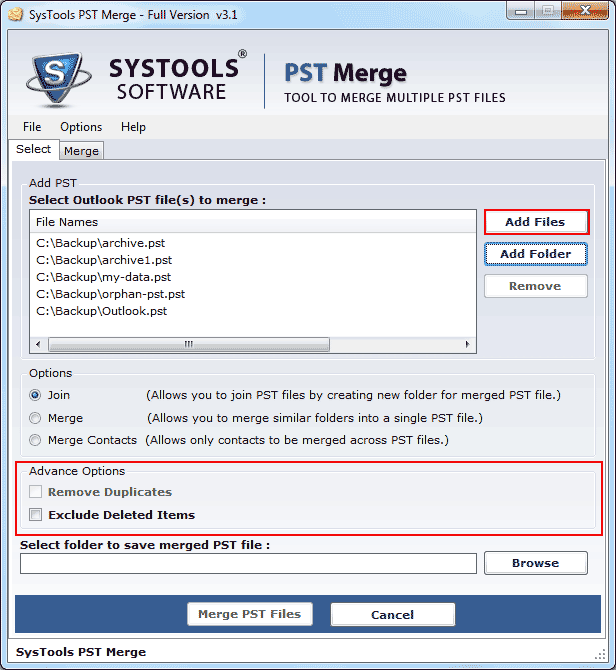 ---
Step 5
Browse Location to Save Merged PST
After enforcing all the options (Basic and Advance) over the PST files (Folder), just allocate a location to save Outlook Data file using the "Browse" button and Click on "Merge PST files".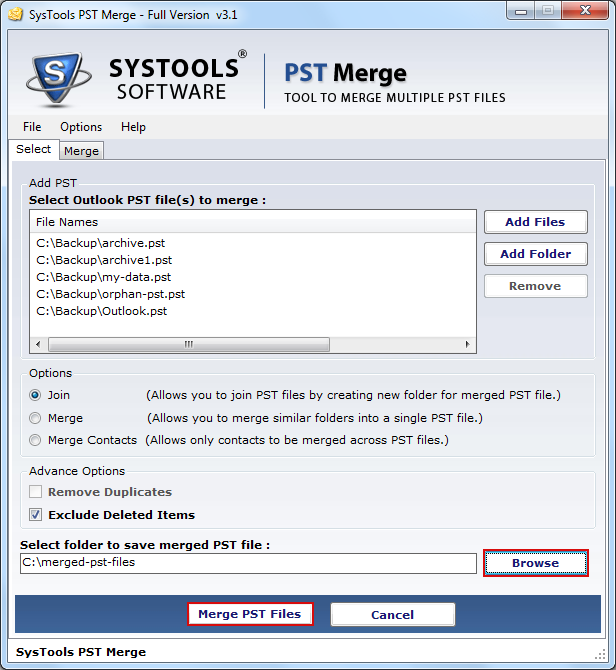 ---
Step 6
Preview Status of Process
Get updated with execution completely till its end up:
Current PST Status: Define the status of the current PST file (which is currently in the executions).
Overall Status: Provide info about the processing comprehensively.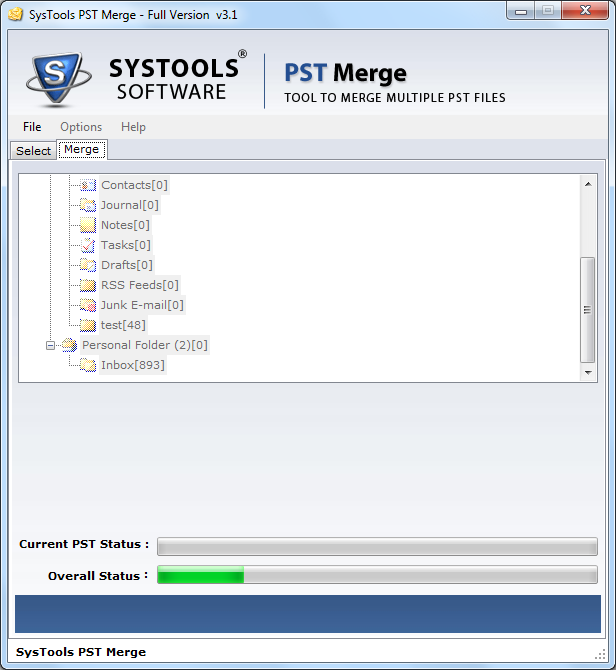 ---
Step 7
Process Completed
Ultimately, a pop up message on the screen will notify you about successful completion of the merge procedure and click on "OK".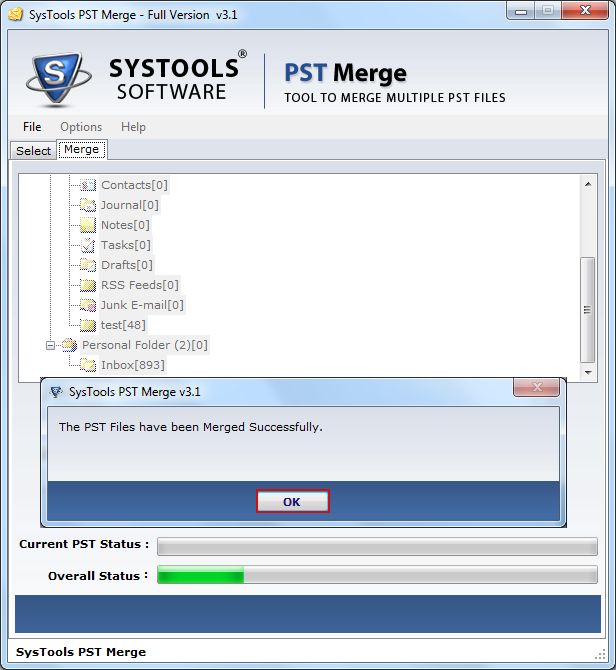 ---
Step 8
Check all Information
Get Resultant File Info: Click on "Ok" button and move forward to view basic info about the merged Outlook PST file. It also shows the name and location of recently built up Outlook Data File by PST Merge Software.
Note: After merging contacts successfully, the application also demonstrates the location of CSV file which contains all the duplicate contacts of the Outlook PST files.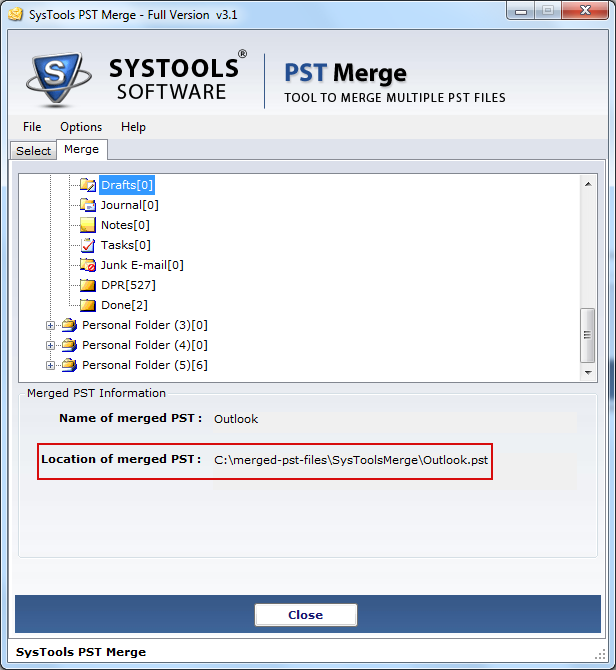 ---
Step 9
Close Application
At the end, shut down the application by clicking on "Close" button.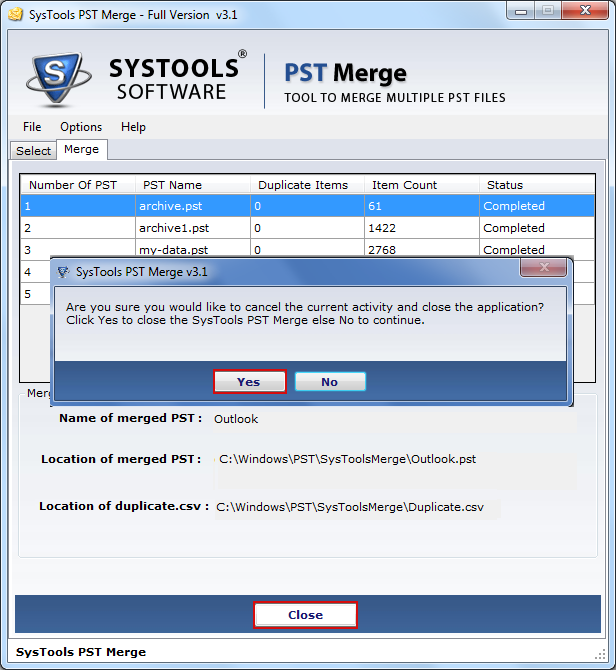 ---