Step by Step Procedure to Merge Outlook Data Files
Step 1
Download and Run Software
Click on Start menu » All Programs » Hit on Software
Now, will see the screen of software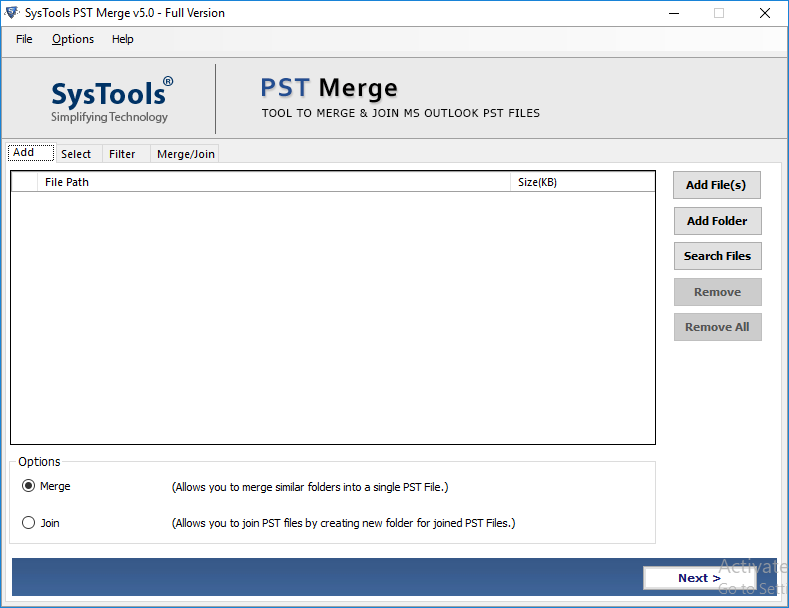 ---
Step 2
Select Outlook PST files
Click on ADD File/ADD Folder button to add number of PST files/folders that you want to merge at a time into a single one.
Before starting the merging process software also shows the preview of selected file. So that you can watch the number of files you are going to merge at a time. If any file gets selected mistakenly then the software provides an option to remove it from the list.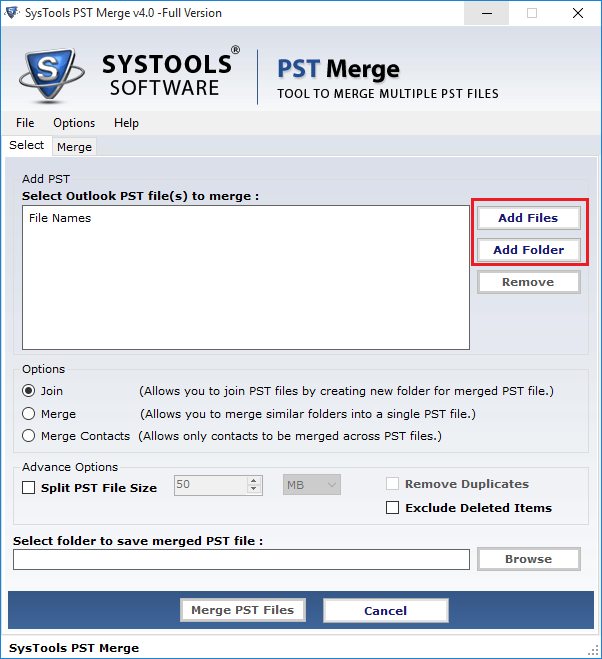 ---
Step 3
Select Option to Combine Outlook Data
Join: Allows you to join Outlook Data file(.pst) by creating new folder for merged file
Merge: Allows you to merge similar folders into a single file
Merge Contacts: Allows you to merge only all Contacts in a single folder
---
Step 4
Advanced Option
You will also get Advanced Option during merging process
Remove Duplicates: Allows you to remove duplicates during merging files
Exclude Deleted Items: Allows you to exclude deleted items during merging process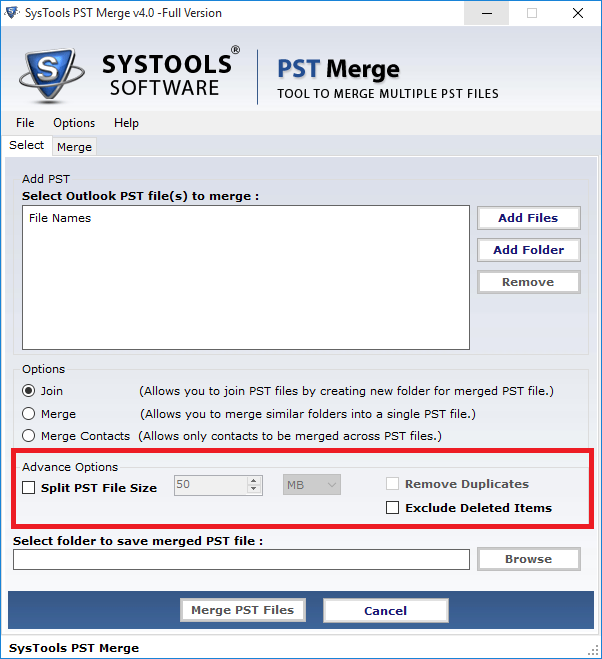 ---
Step 5
Browse Location to Save Resulted PST
Click on Browse button and select the location to save PST file data. After that click on button to start merge process.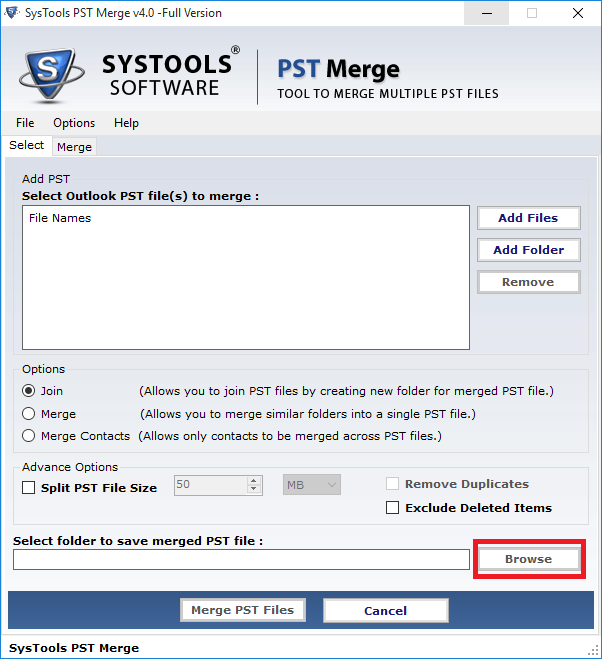 ---
Step 6
Preview Status of Process
Current PST Status: Here you will see the current status of PST file
Overall Status: Here you will see the overall status of merged files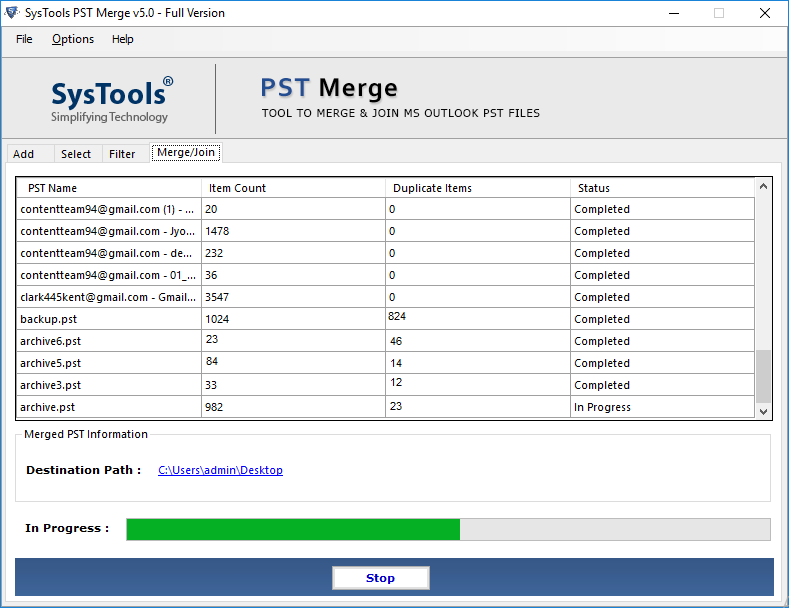 ---
Step 7
Process Completed
When the merging process get completed a window pop with status of merged file. Here you will need to click on Ok button.

---
Step 8
Check all Information
After clicking Ok button you will see this screen and here you will get complete information about combined files like Name and Location. After that Click on Close button then Yes to close the Application.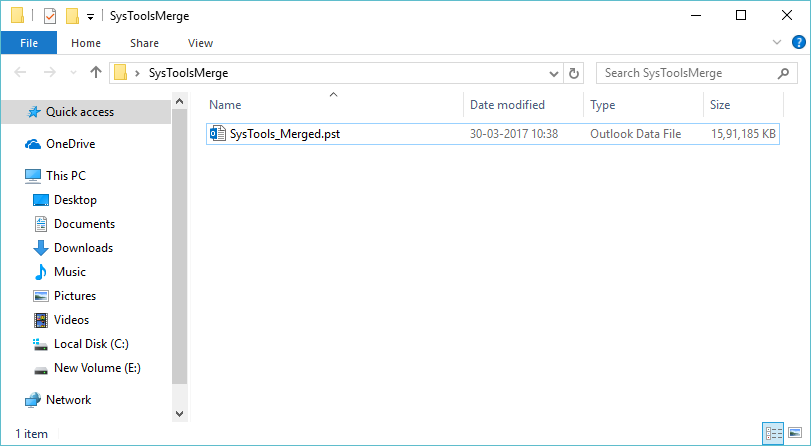 ---