How to Convert Excel 2 vCard Mac ?? Get to Know Here!
Do you want to convert contacts of a CSV (MS Excel) into vCard for Mac operating system? Then, try CSV to vCard MAC converter and import all the contacts from Microsoft Excel sheet into .vcf files for Mac machine. The converted data cannot be only accessed by your Mac machine, but a user can also use these .vcf files within their iPhone, iPad, smartphone and other Mac based devices.
Features of Excel 2 vCard Mac
Convert and save each contact of a CSV file into a single vCard
Mapping features to map excel columns with vCard
User can also delete the previous mapped column
Simple GUI – quite similar to Mac environment
Compatible with Mac OS X and below version
Need of CSV to Vcard Mac Converter – A Short Overview
Mactonish - an optimum productivity of Apple corporation now numerated as second most preferable operating system or technology in the world. A different OS, which has some unique characteristics that also makes it more recommendable and worthwhile. And due to the similar popularity, Microsoft has already done a collaborative job by developing Microsoft Outlook for Mac users.
But, problems still exist when a user switch from Windows to Mac because developing just a specific application for Mac users cannot handle all the possible interruptions. Moving and accessing data from one platform to another platform is also one of the prime concern after jumping onto the other platform.
The need of Excel to vCard software also awakes in such scenario when a user wants to access its maintained contacts of CSV file into Mac or have to convert into vCard so it could be accessed in Mac environment.
Working of CSV to Vcard Mac Converter – An Overview
Step:-1 Open Software and browse a CSV file within Mac machine.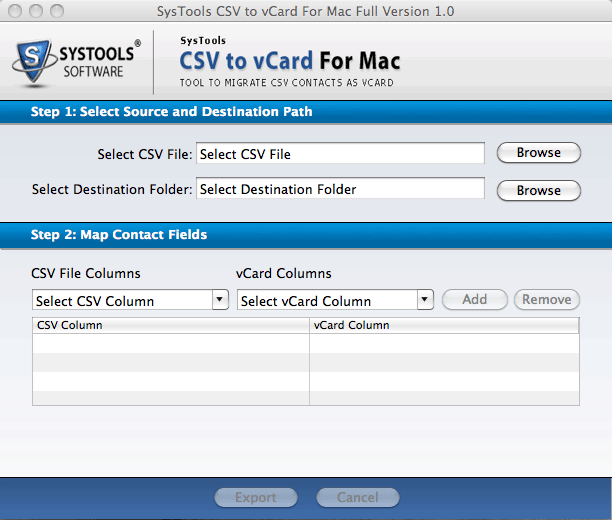 Step:-2 Now, give a destination path to save converted vCard file.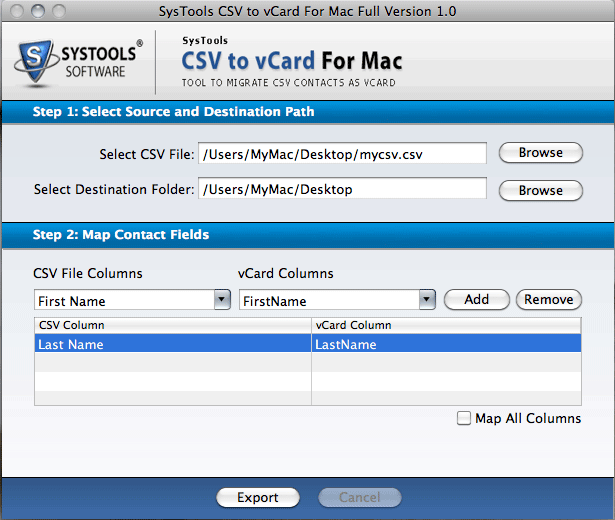 Step:-3 Start mapping the required columns of excel sheet with vCard file using Add button.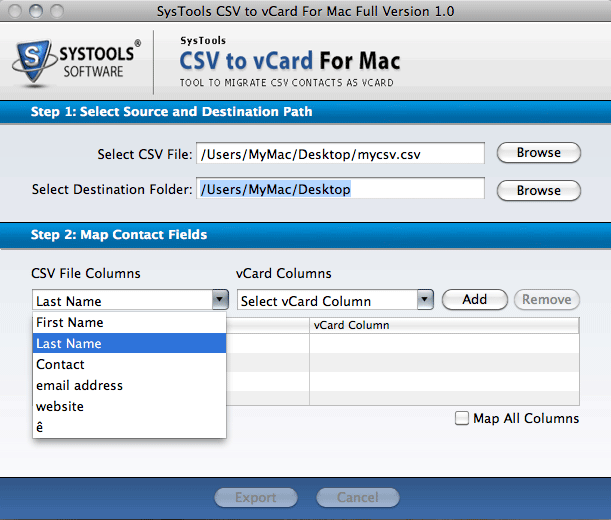 Step:-4 In order to remove previously added columns, click on "Remove" button.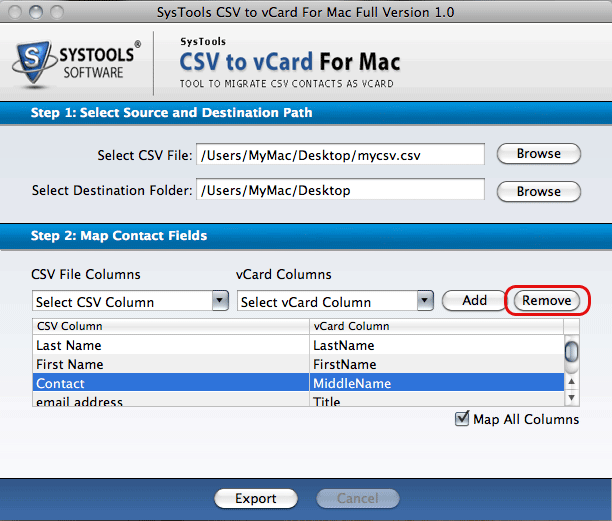 Step:-5 Finally, click on "Export" button and migrate excel contacts to Mactonish.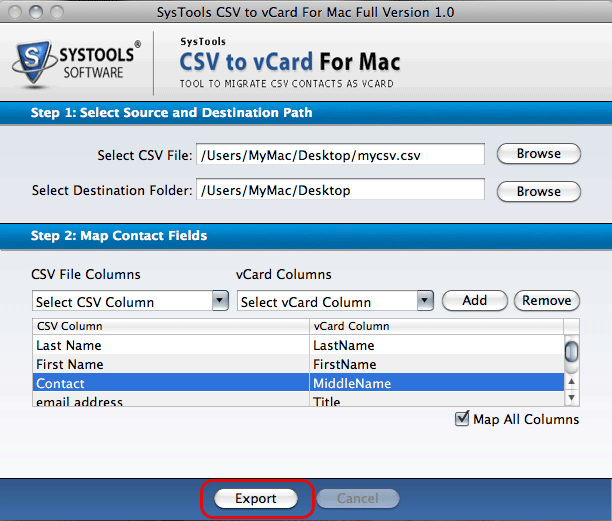 Download Free Demo to Evaluate CSV to vCard for Mac!!!
To get a perfect solution for your queries like how to convert Microsoft Excel contacts into vCard file format, you can switch and try its demo version. But, free version is restricted to export only first 15 contacts from CSV Excel to vCard Mac. To convert entire database of excel sheet into VCF file, purchase the license versions at an affordable price of $39.